GARAGE SALE CALCULATOR APP
There is now an app that can keep track of individual sales at you multi-person garage sale
This is how I currently keep track of individual sales.
Recently I went to a multi-family garage sale. Here is where I saw the most cool App.
The App was called Garage Sale Calculator. This App costs around $1.00 to own. The app is currently available for the iPad but NOT for the iPhone. It can total a customer's sale while keeping track of sales for EACH person in your sale. This makes life alot easier at the end of the sale to total all sales for each person that brought items to your sale.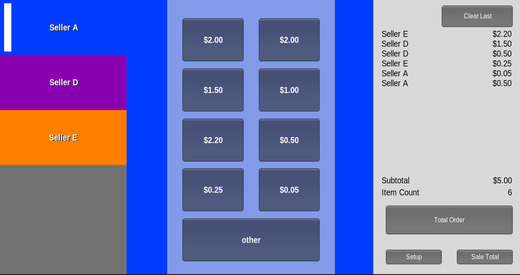 This is EXACTLY the same thing that I do at my sale (the low-tech way). This may have just been the next great thing that I will use for this year's garage sale.
Garage Sale Groove!!